Perhaps you are wondering why there is a section on global warming in an app about eclipses. The answer is three-fold:
First, there is actually a deep connection between the two topics. Historically, eclipses have helped scientists understand the Sun, and because the Sun is the ultimate source of the heat and energy for Earth's weather and climate, this understanding is crucial to our understanding of global warming.
Second, the fact that we can now predict eclipse paths precisely for thousands of years in the past or future offers a great illustration of the predictive power and the reliability of science, something which is widely misunderstood in this age when so much disinformation has been spread about critical scientific topics.
Third, global warming is one of those critical scientific issues of our time. Because one of the creators of this app has also created materials to help you understand global warming, we wanted to share those with you. Please visit the link below, where you will find answers to any questions you may have about the the science, consequences, and solutions to the important problem of global warming.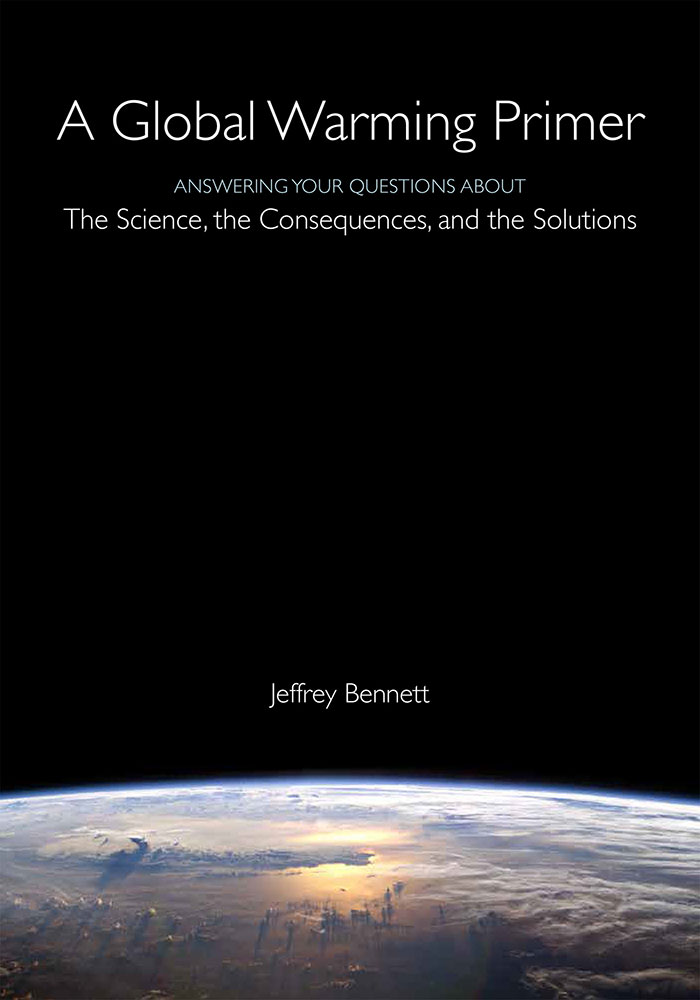 Visit author Jeffrey Bennett's Global Warming Primer web site, where you should find most of the questions you may have about global warming answered in a clear and simple way.